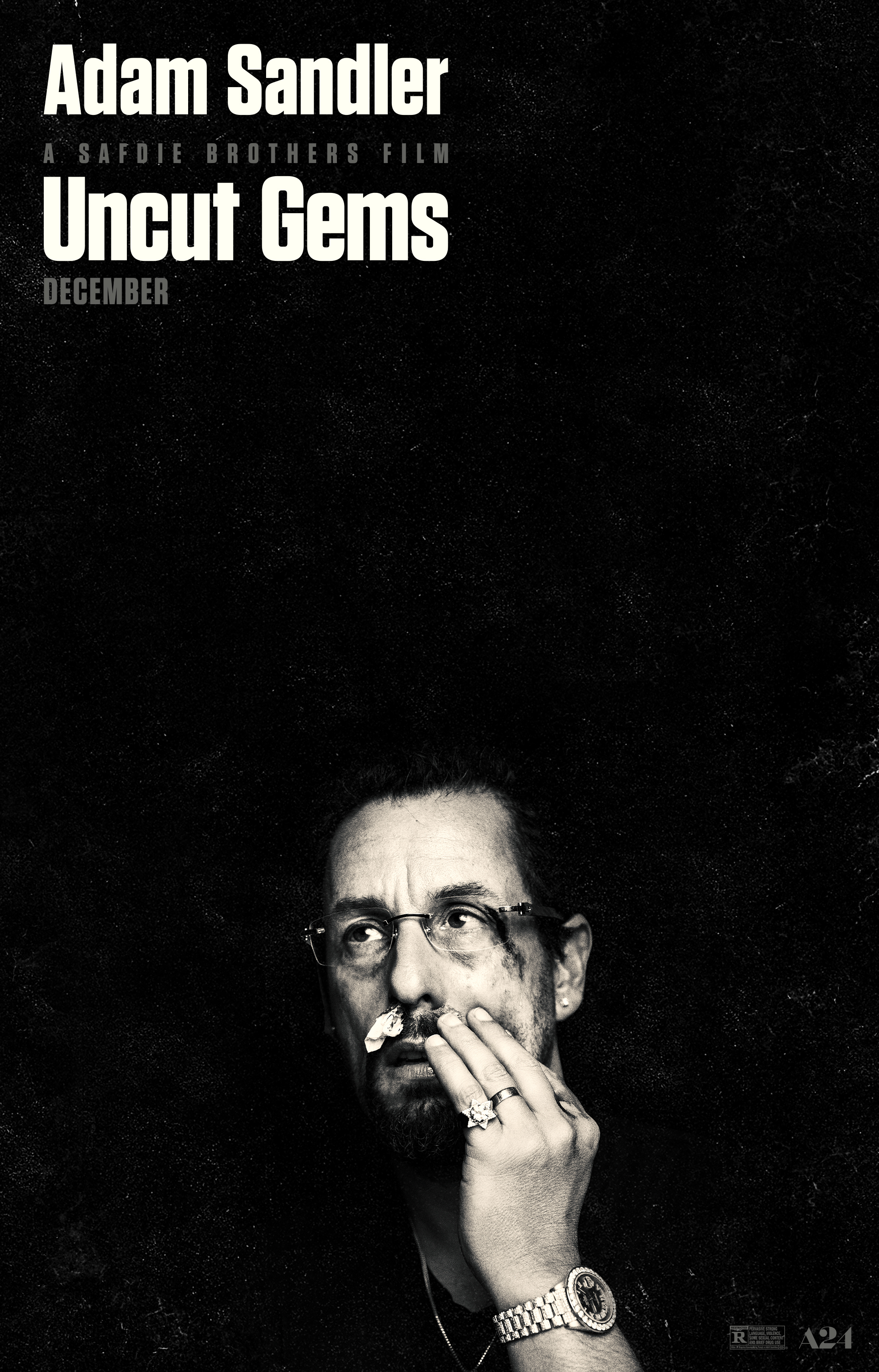 Uncut Gems is a movie that follows Howard Ratner, an optimistic New York City jeweler, make a series of high-risk bets in hope of winning the score of a lifetime.
If you were to transfer the feeling of stress into a movie, Uncut Gems would be the result. From start to finish you're on a rollercoaster that only ever goes up; it is exhilarating and stressful. You want to look away, but can't help stick around for the result. You watch Howard makes questionable decisions over and over, taking you to the edge of your seat, questioning just how far this man will go, and exceed your expectations. It is masterfully crafted, and acted. Adam Sandler gives an Oscar-deserving performance and really makes Howard come to life.
When most people think of Adam Sandler they think of the guy that made Billy Madison, 50 First Dates, Grown Ups, and many other comedic films. It's hard to believe that the guy who made Jack and Jill could be in a serious role, and not just be good in the role, but to give an Oscar-worthy performance. The Safdie brothers directed the entire cast (Idina Menzel, LaKeith Stanfield, Eric Bogosian, Julia Fox) masterfully. I highly recommend watching Uncut Gems for the performances alone.
Rating: Recommended
Related Movies to watch
Good Time is a 2017 film directed by the Safdie brothers starring Robert Pattinson.
Reign Over Me a 2007 movie starring Adam Sandler in another serious role. I haven't seen this movie yet but have heard only great things.